Sweden's leading book retailer
Strong and complementary brands
Bokusgruppen is Sweden's market-leading book retailer which, with strong and complementary brands, reaches a very large share of Sweden's population. In addition to books in all channels and formats, a large and inspirational range of other products is also offered.
"Everyone should experience the joy of reading, every day"
Based on its vision – "Joy of reading for everyone, every day" – Bokusgruppen aims to satisfy the customers' varying requirements and be the preferred choice for as many as possible.
Bokusgruppen has more than 400 employees at our offices and in our stores. Bokusgruppen is headquartered in Stockholm and has offices in Malmö and Gothenburg. Sales amount to SEK 1.8 billion (2022).
Bokusgruppen AB (publ) is listed on Nasdaq First North Premier Growth Market since 4th of June 2021.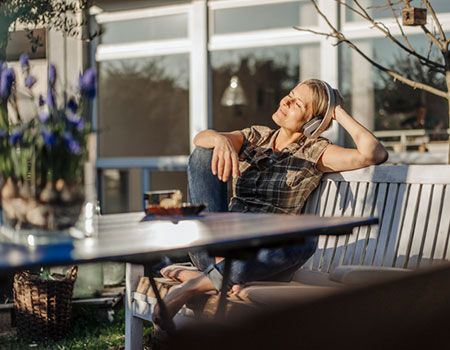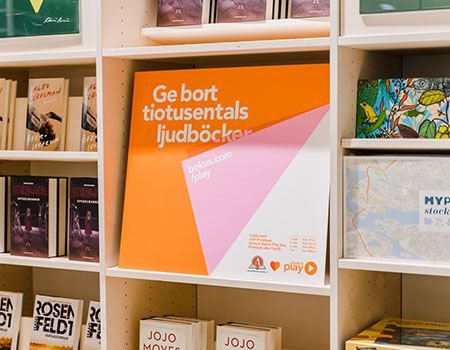 Strong brands to serve a large customer base
Bokus
Bokus has been a pioneer in online shopping since 1997, offering books in all formats from the around the world. With a seamless customer experience, low prices and over ten million book titles, customers can always find what they are looking for.

Bokus Play
Bokus Play is an attractive and unique subscription service that, in addition to digital audio books and e-books, also offers added value in the form of discounts and other offers from Akademibokhandeln and Bokus. Bokus Play is active in the fastest-growing segment of the book market.

Akademibokandeln
Akademibokhandeln consists of a profitable store network throughout the country and a growing online shopping business. The stores offer high-quality service and a personalised shopping experience to guide customers in their creativity and reading. They offer a carefully selected range of books, art supplies, games, toys, planners, gift wrapping and cards.
Market leader in terms of growth, with a competitive edge in the transition towards
online shopping
The book market is growing in terms of value and volume. The sector has been undergoing change for many years, with a gradual shift in channels from stores to online and now to digital subscriptions. With its successful transition to online shopping, Bokusgruppen has succeeded in efficiently adapting its offerings to new conditions and consumer behaviours. Through complementary customer offerings, we satisfy all types of customer preferences through physical and digital channels. We respond to new needs and consumer behaviours and continually develop our offerings with a focus on the customer.
Sustainability for bokusgruppen
Clear vision, dedicated employees and focus on sustainability
With a strong corporate culture and dedicated employees, we all work towards realising the same vision – joy of reading for everyone, every day. Based on profitability, Bokusgruppen wants to contribute to a sustainable and democratic society, enabling future generations to also have the opportunity to experience the joy of reading.
Together, we assume a major responsibility for realising our vision, and sustainability is an important aspect of this, not only for our operations and our stakeholders, but above all for the planet and the future. Our sustainability work is based on our four sustainability strategies: Joy of Reading, Product Range, Environment and Employees.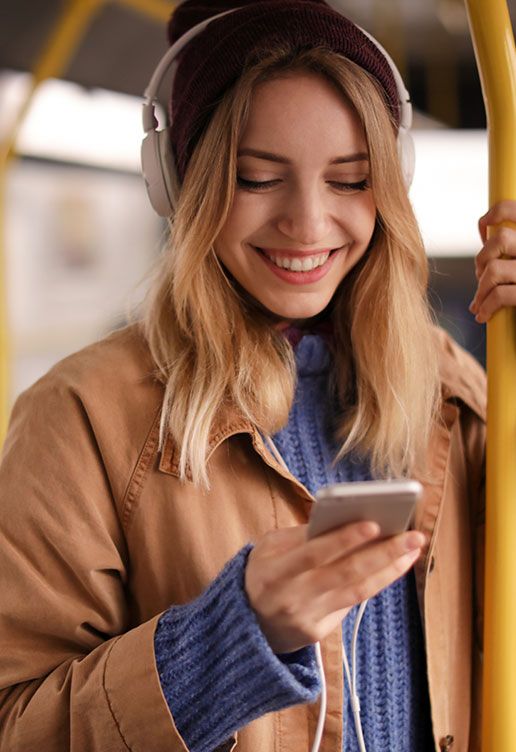 Important events in Bokusgruppen's history
1971
Akademibokhandeln opens its first store
1998
Akademibokhandeln becomes a part of KF
2013
Akademibokhandeln and Bokia merges
2014
Akademibokhandeln acquires Bokus
2015
KF sells to Accent Equity
2016
Bokus launches its mobile site and Akademibokhandeln online is launched
2017
Volati becomes the new owner
2018
Bokus Play is launched
2021
Bokusgruppen is the parent company of Akademibokhandeln and Bokus