The largest bookstore chain in Sweden
Akademibokhandeln's first store opened in 1971. Since then, Akademibokhandeln has grown steadily and, through organic growth and acquisitions, has become the largest bookstore chain in Sweden.
Akademibokhandeln currently consists of a large, profitable store network and a growing online shopping business. The stores offer high-quality service and a personalised shopping experience to guide customers in their creativity and reading. They offer a carefully selected range of books, art supplies, games, toys, planners, gift wrapping and cards.
Akademibokhandeln's large network of 95 stores ensures wide availability throughout the country with a local presence. 71 stores are owned by Bokusgruppen and 27 stores are linked to Bokusgruppen via franchise agreements.
Combining the complete online offering with the strengths of physical stores means that Akademibokhandeln's offering is unique and hard to duplicate. Our omnichannel offering creates great visibility in the customers' daily lives, which is based on awareness and drives traffic and loyalty.
Akademibokhandeln accounts for about 60% of Bokusgruppen's sales.
Akademi-bokhandeln in figures
95%
Aided brand awareness
15mn
In-store visits (2022)
2.1mn
Members of the Akademibokhandelns Vänner loyalty club
One of Sweden's strongest brands
Akademibokhandeln is one of Sweden's strongest retail brands. Aided awareness of the Bokus brand is a full 95% of Sweden's adult population. During 2021, Akademibokhandeln had about 13 million in-store visits.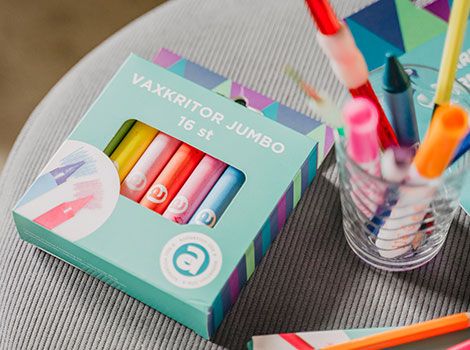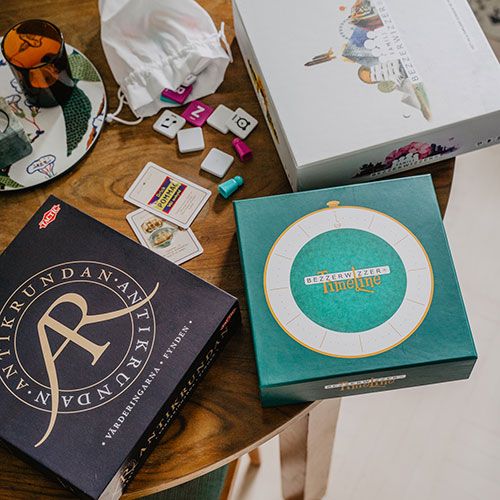 A large and well-composed product range
Akademibokhandeln's stores offer a carefully curated range of books and an inspiring range of other products such as art supplies, games, toys, planners, gift wrapping and cards.
Books account for about 63% of Akademibokhandeln's sales (2021). The average store offers approximately 5,000 book titles and the largest physical store about 30,000 titles. During 2021, online shopping at Akademibokhandeln increased by 30% compared with 2020.
The range of other products accounts for nearly 37% of sales and consists of art supplies, games, toys, craft supplies, pens, office products, gift wrapping and cards. Akademibokhandeln has its own private labels such as Kollektion Lilla a and Kollektion Stora A as well as special collections and various design partnerships, such as with designer Efva Attling and nature photographer Mattias A Klum.
Akademibokhandeln offers a large range of books and other products online.
Popular loyalty club – Akademibokhandelns Vänner
The Akademibokhandelns Vänner loyalty club has grown since its formation in 2015 and currently has 2.1 million members. The loyalty club contributes to building loyalty and drives sales over the short and the long term. Members are offered tips and inspiration, the customer magazine LÄS, discounts, offers and many other benefits, such as a trial period with Bokus Play.
Akademibokhandeln is included in Bokusgruppen's Akademibokhandeln Retail and Akademibokhandeln Online segments.