Earnings continue to improve, driven by a strong margin trend
Bokusgruppen's Interim Report January-March is now published. Comments from Maria Edsman, CEO of Bokusgruppen:
– Bokusgruppen began 2022 with an improvement in earnings. During the quarter, we saw a return from online shopping to stores, where sales are gradually increasing. Net sales declined compared with the same quarter in 2021 but were in line with the figures for 2020 before the pandemic broke out. This shows once again that Bokusgruppen has a strong capability to respond to changes in customer behaviours and to offer products to customers in every channel and format.
Now we are looking ahead to future quarters with no restrictions, and a return to weddings, graduation parties and other summer celebrations where Bokusgruppen's products are highly appreciated as gifts.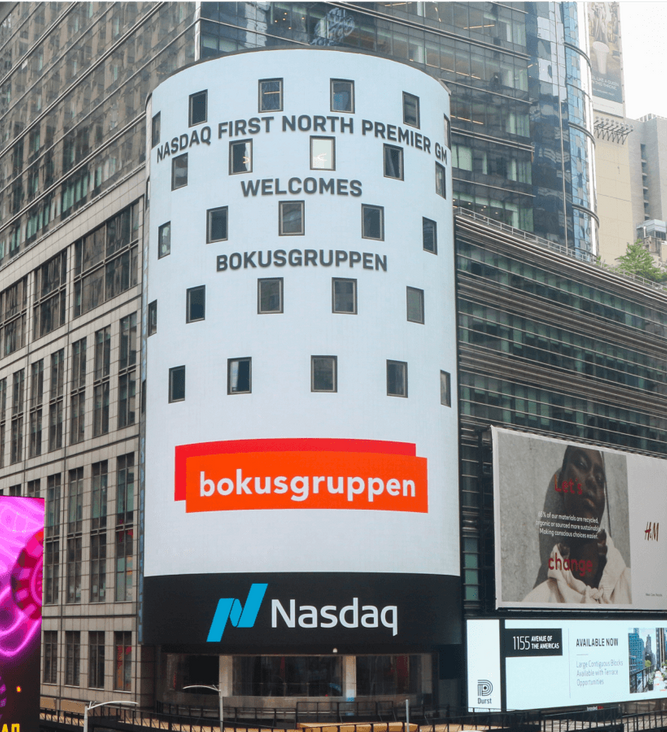 Leading with a unique position
With the Akademibokhandeln, Bokus and Bokus Play brands, Bokusgruppen is a market leader and occupies a unique position. Our three complementary brands enable us to reach out to the whole of Sweden – digitally and physically.
2.1mn
Members of the Akademibokhandelns Vänner loyalty club
13mn
In-store visits (2021)
+5.3%
Sales growth for Bokus Online (2021)
45%
Of sales comes from online
Do you have any questions?