interim report jan-sep 2021
Sharp increase in profit and stronger margins in the third quarter
Bokusgruppen's Interim report Q3 is now published. Maria Edsman, CEO of Bokusgruppen, comments:
– Bokusgruppen is continuing its excellent performance with stronger margins and robust profit growth. At the same time, continued investments are being made to generate growth over the long term. We are on the right track to deliver on our financial targets and I look forward to the final and strongest quarter of the year, which we are now entering without any pandemic restrictions. It's time for holiday shopping that spreads creativity and the joy of reading to all of Sweden.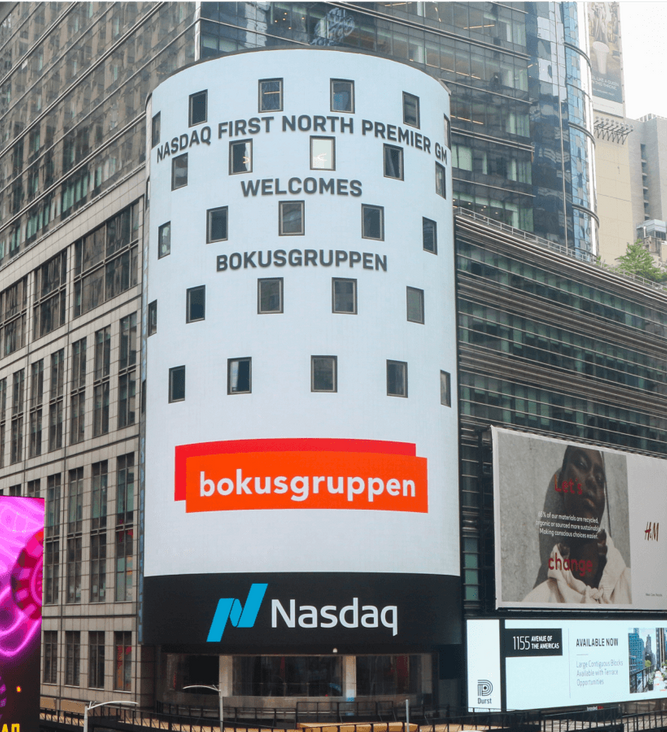 Leading with a unique position
With the Akademibokhandeln, Bokus and Bokus Play brands, Bokusgruppen is a market leader and occupies a unique position. Our three complementary brands enable us to reach out to the whole of Sweden – digitally and physically.
2.1mn
Members of the Akademibokhandelns Vänner loyalty club
18mn
In-store visits (2019)
+20%
Sales growth for Bokus (2020)
44%
Of sales comes from the Bokus Online segment
Do you have any questions?